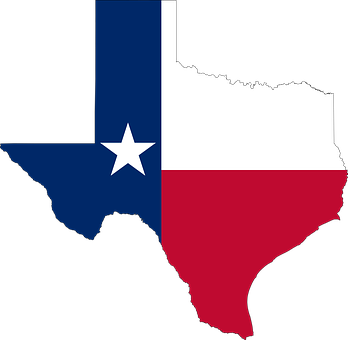 MarathonNorco is a Hidden Gem Deep in the Heart of Texas
Our team members thrive in being part of a growing organization where teamwork, empowerment, and the right culture matter to them.  Our success is built by the collective team. their ideas, executive, and vision.
We are committed to attracting and maintaining a dedicated team by providing a challenging and rewarding work environment. We believe in investing in our organization's success by creating ongoing opportunities for learning and career advancement. We offer a competitive salary and a full range of comprehensive benefits.  At MarathonNorco, our team members are empowered to make decisions and are recognized for their contributions.
Waco is a community with large city amenities and small-town charm. The population in the Waco metro is over a quarter-million people and growing. Waco offers enough to keep visitors busy for days! Mountain bike or hike in Cameron Park, explore downtown where you'll find Magnolia Market, antique stores, and wonderful local shops and restaurants. Stroll through our cultural and historic district  Walk across the historic Suspension Bridge, built in 1870, where the hooves of cattle followed the Chisholm and Shawnee Trails.  We are also the proud home of Baylor University.  Go Bears!
Compared to the rest of the country, Waco's cost of living is 23% lower than the national average. In Greater Waco, your dollar goes farther. With its short commute times, abundance of city parks and amenities and strong housing market, Waco is a great place to live.
[MarathonNorco]
This is a great place to build your career!
Our fast paced and results-oriented culture is exciting and fun!  You will work on exciting projects that matter to our business.
As part of TransDigm Group, we have almost 50 sister companies where there are even more opportunities to explore.
We believe in promoting from within and providing our employees with opportunities for professional growth.
Explore Our Open Job Opportunities and Apply Below
Business Unit Manager –Plans, organizes, directs, and coordinates the profitable marketing activity for specific business unit(s). Serves directly as coordinator between internal departments to include Sales & Marketing, Accounting, Manufacturing, Engineering, Quality Assurance, and any other departments. Accountable for the management and development of a strong sales and marketing business unit team. Controls functions relative to the business unit to optimize profit and meet marketing, financial, and corporate growth objectives, by performing the following duties. Job Description
Cost Accountant –The core capability for this position is applying principles of cost accounting to conduct studies, providing detailed costs and other inventory information not supplied by general accounting systems. The applicant must have the drive, fundamental skills, mindset of exceeding expectations and the inherent desire for leadership responsibility, in order to be considered for future advancement. Job Description
Manufacturing Engineer –Plans and coordinates manufacturing processes in the manufacturing operations by performing the following duties. Job Description
Mechanical Repair Technician –This position has the function of processing, repair, and assembly of returned mechanical products, under the authority of the Company's FAA Repair Station certificate, and follows FAA regulations for repairing airworthy products by performing the following duties personally or through subordinate(s). Job Description
Apply Using this Form.